4. Managing Users
Login to the home page for your TM-200, TM-500, TS-300, TM-800, TM-1000, TS-700, or TS-900 appliance and enter the management page shown in Figure 2.2. Under the User Management category, click the Users link. A list of users will display as shown in Figure 4.1.


Figure 4.1 List Users
You can click Add New User button to add a new user. Under the "Action" column, click the Edit link to edit a user profile or Delete link to delete a user profile from the system. Figure 4.2 below shows the page to create a user. You can define the meeting functions for each user.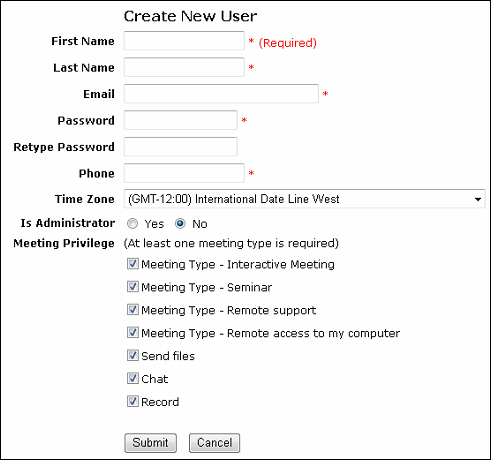 Figure 4.2 Create a user profile